Operational Updates
Click HERE for the most updated hours, customer guidelines and updates to store policy.
Highland Beast (Paperback)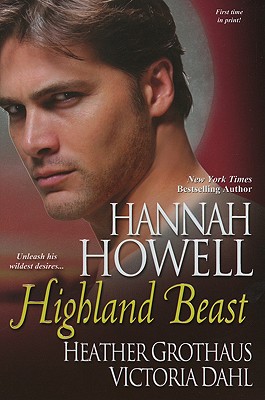 Description
---
Forbidden Love Is Eternal. . .
"The Beast Within" by Hannah Howell
Gybbon MacNachton spends his days searching for the Lost Ones--demons with the powerful MacNachton bloodline who are being hunted. When he stumbles upon Alice Boyd, living like a wild animal in the forest, she stirs a primitive lust deep within him--a lust that can only be sated by their explosive union. . .
"The Vampire Hunter" by Heather Grothaus
As the last survivor of her family of witches, Beatrix Levenach must protect the townspeople from vampires. But when her life is in danger, she is forced to accept help from Alder the White--a vampire from the clan who wiped out her ancestors. And when they discover an all-consuming passion, they must make the ultimate sacrifice for eternal love. . .
"Laird of Midnight" by Victoria Dahl
For fifty years, Finlay Maclain has hunted the vampire clan who murdered his family and made him one of them. Now, he's sitting in a tavern, waiting for the last vampire he must kill. But a beautiful wench is distracting him beyond reason--and all he can think of is teasing her until she begs him to take her again and again. . .
About the Author
---
Hannah Howell is the New York Times and USA Today bestselling author of acclaimed historical romances. Howell, twice awarded the Golden Leaf Award, has been a Romance Writers of America RITA Award Finalist, received RT Book Reviews' Career Achievement Award for Historical Storyteller of the Year, and has had her books on Amazon's Top 10 Romances of the Year list. She lives in West Newbury, Massachusetts with her family. Visit her website at hannahhowell.com. USA Today bestselling author Victoria Dahl started reading romances at an inappropriately young age and hasn't stopped since. Fortunately, all those years of reading helped her recognize her Prince Charming when he arrived, and she now lives in the mountains with her husband and two children. During the summer, she hikes with her family. During the winter, she likes to curl up with a book and a cup of hot cocoa and think about all those poor, cold skiers out in the snow. Victoria loves to hear from readers! Please write to her at Victoria@VictoriaDahl.com. For more information about her books, visit VictoriaDahl.com.